Aum Pulser 2.0 (EarthPulse) Dual Coil PEMF
Aum Pulser is a smaller PEMF device that generates pulsating magnetic fields to sustain individuals suffering from sleeping disorders, anxiety or depression, as well as those suffering from pain or recovering from injury, or seeking anti-ageing effects.
An electromagnetic Coil is placed under the pillow and a control unit is used to setup the program mode and timer to initialize the PEMF therapy. The user can control the amplitude and the programs designed for providing more recuperative sleep, enhanced recovery or maintaining alertness based on brainwave entrainment principles. The application of coil placement is shown in the graphics.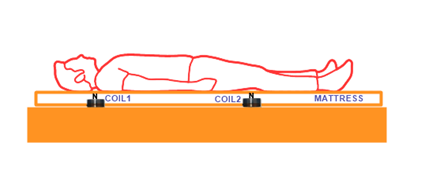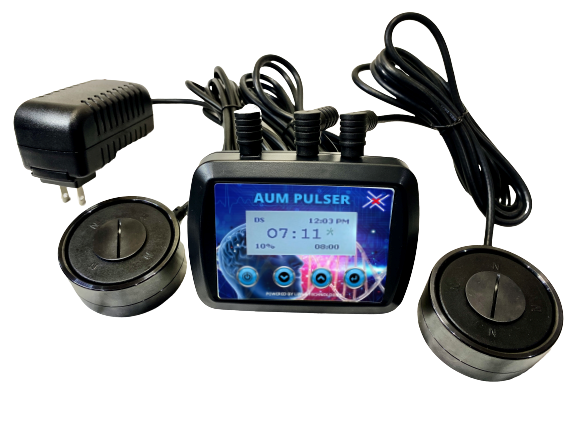 Aum Pulser PEMF helps the body Relax, Restore & Rejuvenate
PEMF therapy works by recreating the earth's magnetic fields, which are critical to human life at a cellular level. PEMF therapy is applied using PEMF devices which include a PEMF coil or electromagnet that puts out the pulsating magnetic field and usually a control unit to select programs or frequencies and set amplitude.
The AUM PULSER device is specifically designed through this principle of electromagnetic field. The idea of magnetic therapy utilizing the device by putting an external magnetic field near your body is to encourage the body to heal during time of illness and restore the balance. Magnetic therapy is an alternative medical practice that uses magnets to treat pain, medical conditions, and other health issues. The idea here is, if you suffer with any kind of pain, inflammation, or health condition, that magnetic fields can help your body heal. AUM PULSER works on the nature of pulsed electromagnetic fields (PEMF) means that they have frequency in addition to intensity. This dynamic activity induces electric charge in tissues and reaches more deeply into the body than static magnetic field.
Benefits of Aum Pulser (EarthPulse) Dual Coil PEMF
Aum Pulser PEMF device is used for:
Dealing with sleep related problems
When extremely sleep deprived or highly stressed
Working late/Driving without fatigue;
Pain and Injury Management
To Connect with Earth's frequency for rejuvenation and balance.
Regular use of PEMF therapy, beside promoting various healing mechanisms, has been found to have substantially beneficial neuroendocrine, neurological and psychological effects; as well as having ability to promote bone, tissue and nerve regeneration.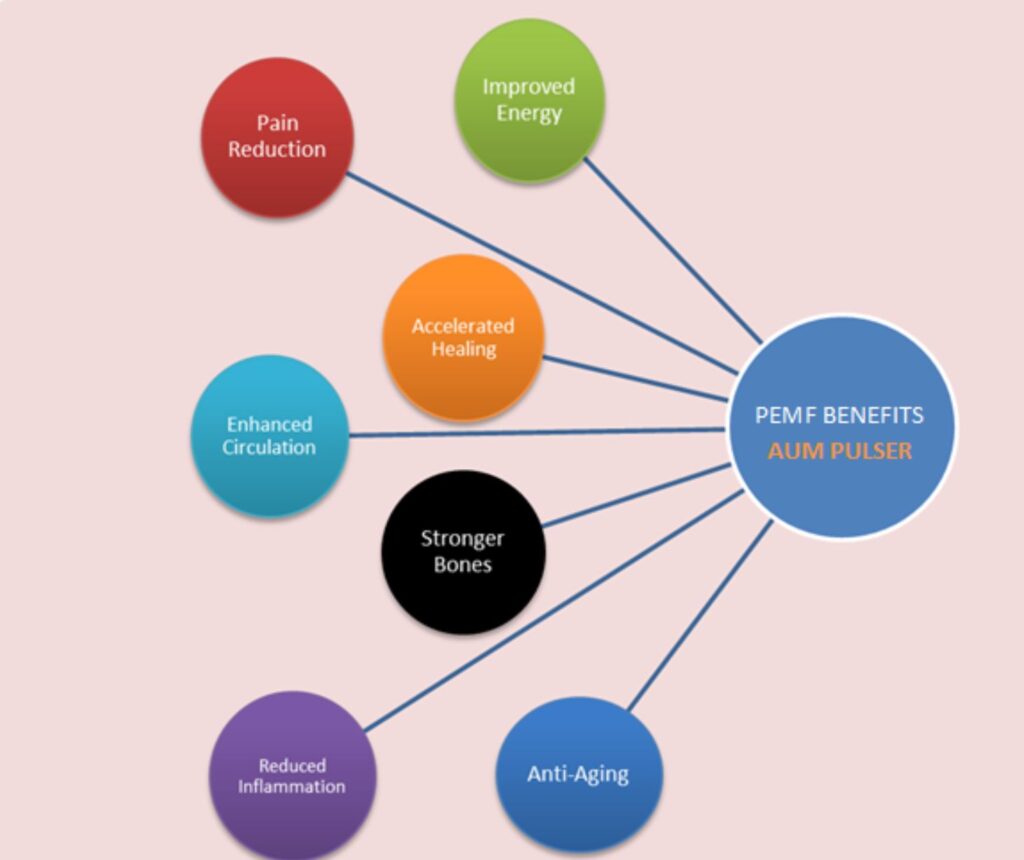 PEMF has been researched for its effects on hundreds of conditions including:
Arthritis
Athletic Performance Enhancement
Autism
Anti-Ageing PEMF system
Depression
Cancer – O2 & ATP levels
Stroke rehabilitation
Post-Traumatic Stress Disorder (PTSD)
Nerve Regeneration/Spinal Cord Injury
Epilepsy
Eyes- Glaucoma-Optic Nerve
Parkinson's
Thyroid
Insomnia
Pain relief
What's Included with the Aum Pulser
Live USA Based Support via Phone, Email, Text which Includes Lifetime Training & Support & Exclusive  Membership to Weekly Health & Wellness Webinars with Coach Jimmy K
Box Kit: AUM PULSER Control unit, 12V power supply, Magnetic coil, Indian, U.K, U.S.A and Australian conversion plugs are placed in box kit while packing. It can be used to store the parts after usage;
AUM PULSER Control Unit: AUM PULSER control unit is heart of the AUM PULSER and has 6 different modes. The modes operate at different frequencies;
Power Adapter: 12V power adapter is used to operate the AUM PULSER device;
Electromagnet Coil: The Top-Ring, Bottom-Plate, Air-Core Coil and Nut assembled together form the complete "Electromagnet Coil";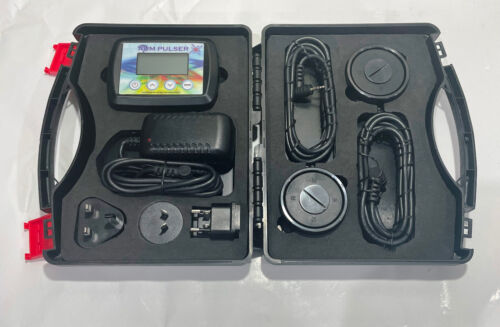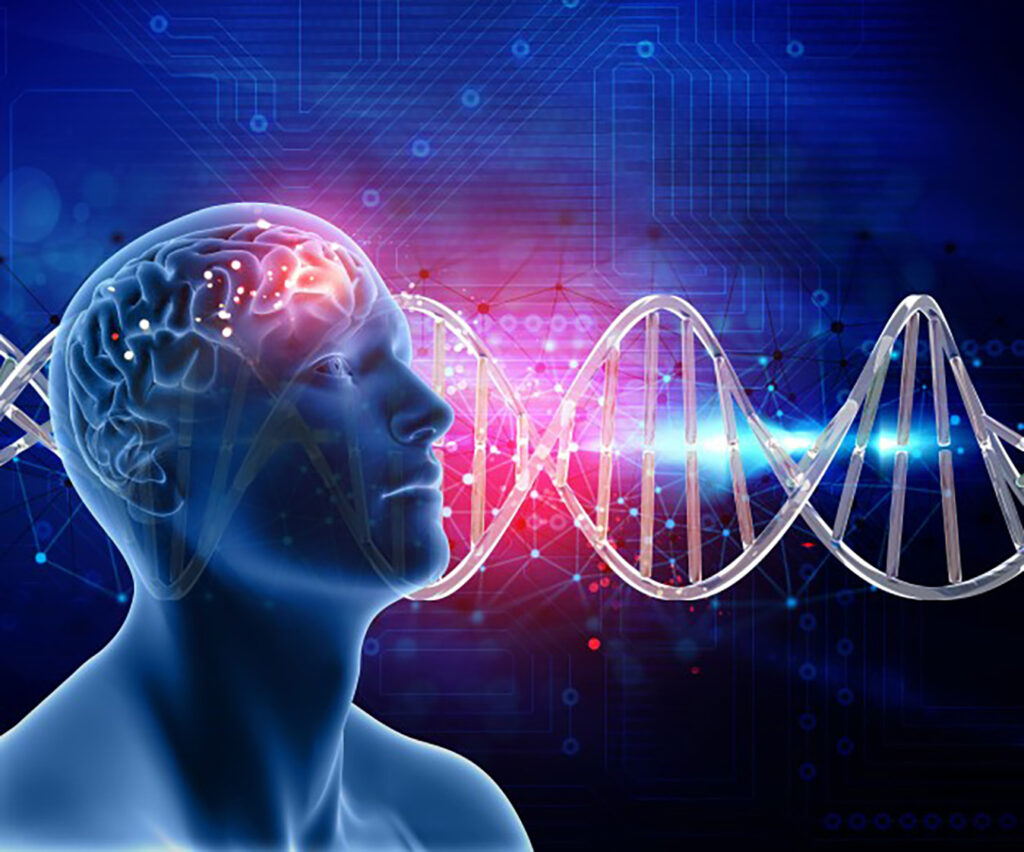 H- Sleep:  Deeper more regenerative sleep
D-Sleep: For Extremely sleep deprived or stressed
F- Sleep: Faster sleep for those who are drowsy but can't turn the mind off!
Awake: Cognitive enhancement when you are fatigued or drowsy
Wellness: Helps reduce stress and depression helps calm and relax you.
Revitalize: Cellular recovery, pain and inflammation reduction
Schumann: 7.83hz Earthing and Grounding benefits.
Manual: Ability to program frequencies between 0.6hz to 16hz
Technical Information & Specifications
Power Adapter Input Supply: Universal Voltage 100VAC – 240VAC 50hz/60hz 0.3A
Controller Input Supply: 12VDC , 2.5Amps
Waveform: Square wave, 50% Duty Cycle
Max Output per Coil: 12V@750mA ( Pulse Only )
Frequency Range: 0.6hz – 16hz
Amplitude: At 100% intensity 950 gauss peak and average 650 gauss at surface of core and 1100 gauss using intensifier ring for localized application.
Manufacturers warranty is 12 months from date of receipt and does not cover abuse or accidental damage by customer. Warranty is void if product is modified or tampered with. If the product fails during this period it will be repaired or replaced free of charge.
We offer a 30 day money back guarantee with a 20% restock fee. The Aum Pulser Controller, Coils , Manual and Carrying Case must be in clean like new condition. All plugs and parts must be returned. You must call us at 503-395-4142 and get a RMA ( Return Merchandise Authorization ) before returning the product. Purchaser will be responsible for return postage.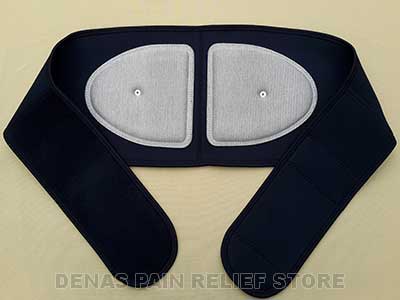 Special designed back garment for lower back pain. Comfortable neoprene material allows you to wear it all day.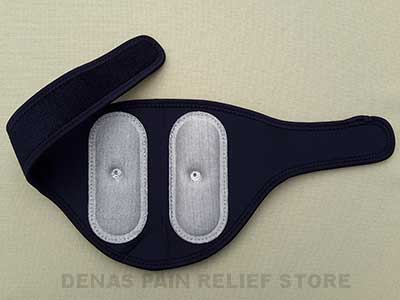 Special designed garment for neck pain and cervical inflammation. Includes connector cable for the DENAS PCM 6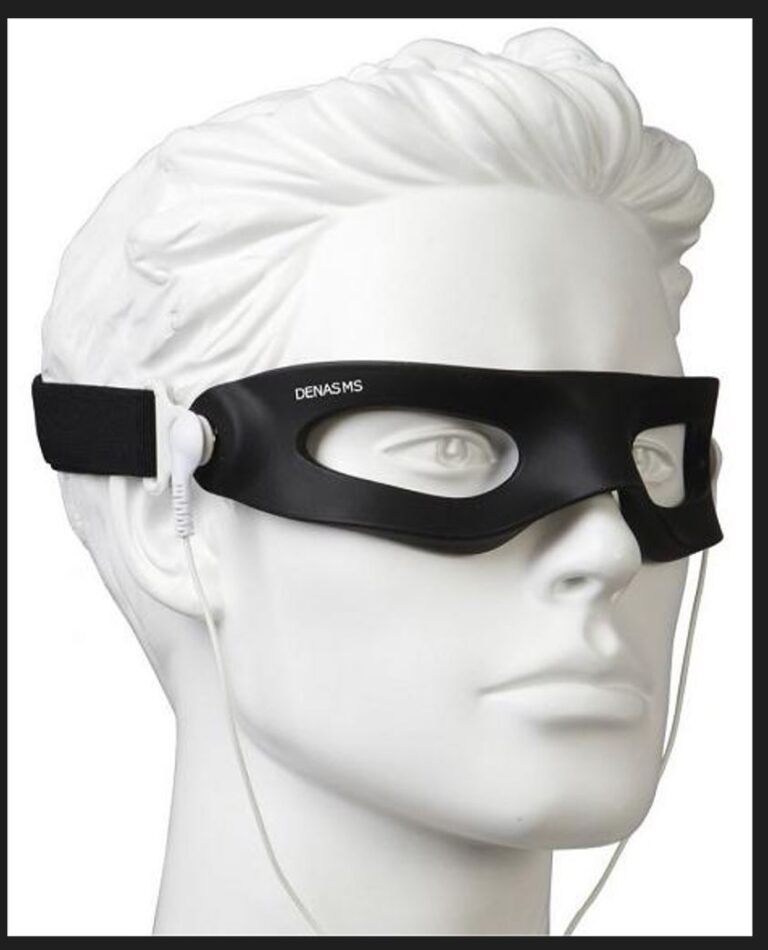 DENAS PCM 6 Glasses to address eye issues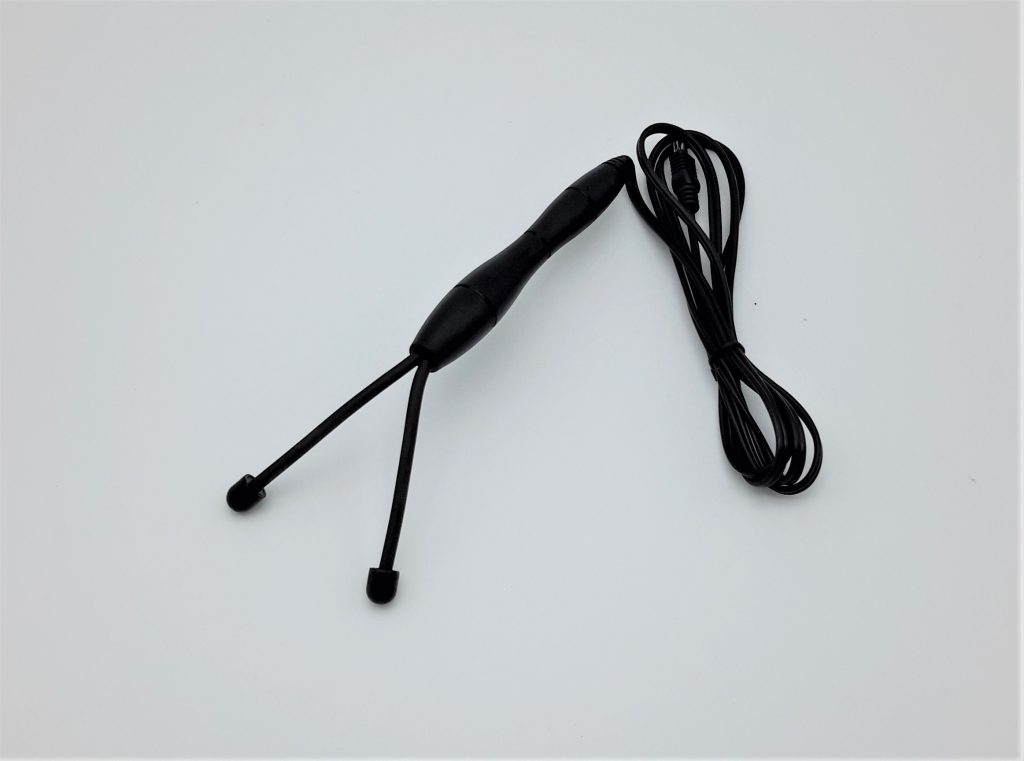 Special Snail Probe applicator that allows you to dose two areas at one time. Great for headaches, sinus inflammation and Vagus nerve therapy.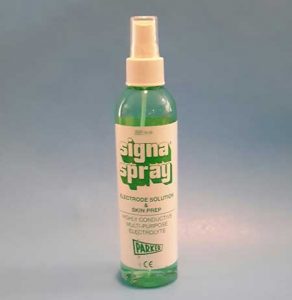 Conductive spray for skin, garments and electrode pads. This spray will enhance the life and conductivity of your pads.