Xyngular Flex Helps Keep Your Body In Motion
Xyngular Flex is a maximum-strength joint health supplement that helps keep your body flexible – so you can stay active for life. By protecting and nourishing every part of your active joints, Flex helps make sure you'll be flexible enough to handle everything life throws your way.
Aging, being overweight, physical jobs, and living an active (or the opposite, a sedentary) lifestyle all naturally take a toll on our joints. Being only 10 lbs. overweight can put an extra 30-60 lbs. of force on your knees with every step. Ouch!
Here are some benefits of flexibility:
Improves your performance in physical activities
Improves performance in daily activities
Decreases your risk of injury
Decreases nagging pain in your upper back
Helps relieve and prevent lower back pain`
Improves your workouts due to better muscular performance
Stretching improves posture
Helps you keep a more youthful appearance (think shuffling or hunching over!)
Watch The Video Below To Learn More About Xyngular's Flex
Xyngular Flex's Active Ingredients
Xyngular Flex Joint Supplement includes the following:
Glucosamine HCL – 
Glucosamine exists naturally in your body. One of its main roles is to support the healthy development of the tissues between your joints (1).Articular cartilage is a type of smooth white tissue that covers the ends of your bones where they meet to form joints.
This kind of tissue — along with a lubricating liquid called synovial fluid — allows bones to move freely across one another, minimizing friction and allowing for painless movement at your joints. Glucosamine helps form several chemical compounds involved in the creation of articular cartilage and synovial fluid. Some studies indicate that supplemental glucosamine may protect joint tissue by preventing the breakdown of cartilage.
Hyaluronic acid – 
Hyaluronic acid supplements are made using synthesized forms of a compound that naturally occurs in the body. Classified as a polysaccharide (a type of carbohydrate), hyaluronic acid occurs in high concentrations in the skin, joints, and eyes, where it provides lubrication and sustains tissue hydration. Since hyaluronic acid levels decrease as you get older, hyaluronic acid supplements may help treat or prevent aging-related health conditions.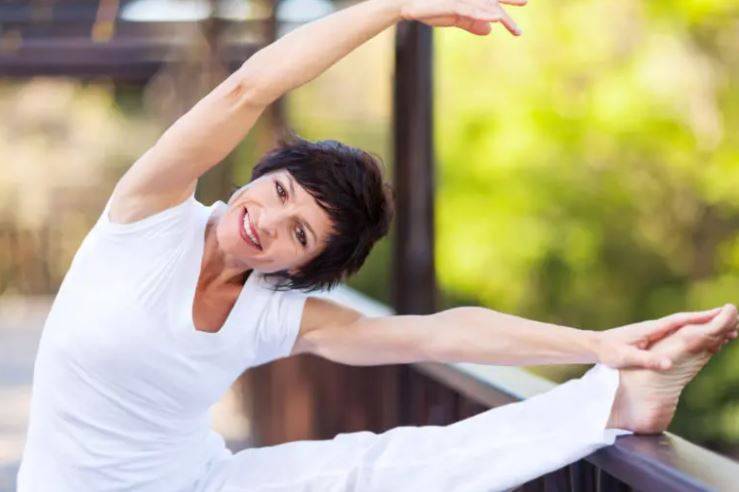 No matter our age, we all want to be flexible! Xyngular Flex supplement can help. Flexibility is an essential component of good health and fitness. The tasks in your daily life may be getting more difficult to do, like bending down to (or getting up off) the floor. Or, reaching high above, or behind your head.
Or maybe you're just noticing your joints aren't straightening or moving, in the way they once did. I mean the type of flexibility of being unrestricted in your movements. Being able to move all your joints fluidly and getting about with ease in your daily life. By becoming more active and doing the right exercises, along with Xyngular Flex we can regain our flexibility.
These statements have not been evaluated by the Food and Drug Administration.
This product is not intended to diagnose, treat, cure, or prevent any disease.